OFSC Trail permits are required for all snowmobiles using the B.E.A.S.T. trail system .
Trail Permits can now be purchased online only at http://www.ofsc.on.ca  By using this link, you will be taken to the secure OFSC Online Payment website where you can place your order.  Thanks for supporting The BEAST and organized snowmobiling in the province of Ontario. Please ensure you select BEAST( Beautiful Eastern Association of Snowmobile Trails) as your home club in order to support "Buy where you Ride" so that your permit dollars will be directed back to the BEAST trail system.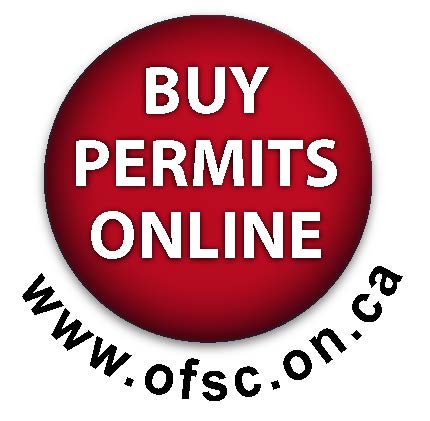 Permit Pricing: The Trail Permit pricing for 2017 is reported to be the same as the 2016 season, $180 for Seasonal and $140 for Classic, plus on-line service fee. This will be confirmed soon on the OFSC website.
Permit Placement: The Trail Permit is valid only when permanently affixed in the approved areas so that it is fully visible to a person standing 10 meters in front of the machine on its center line.
Replacement Permits: Once the procedures are published by the OFSC, we will make that information available here.