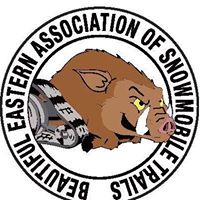 BEAST Annual General Meeting Thurs, Sept 7, 2017
Regular Meeting 8pm, AGM 9pm
Jim's Garage, 1405 7th Line of Beckwith, 613-253-5486
See below poster for info. At this meeting we elect the following positions. President, Vice-President, Secretary, Treasurer, Trail Directors(SE, NE, SW, NW)
We also have several important supporting coordinator positions. VIA(Volunteers in Action), Sponsorship, BEAST Map, Trail Patrol, Communications. Please consider if you would like to get more involved in volunteering with our club and apply for or help out with any of these positions.
BEAST By-Laws
In accordance with our current BEAST Bylaws, dated 2 October 2014, paragraph 7, we made notice at least 14 days in advance of our AGM (notice was sent out on August 13). We are making the following updates to our BEAST by-laws, and planning to vote for approval of those changes at our AGM. The proposed changes are summarized as follows:
Para 2a – Addition of the following municipalities in which we operate trails: Beckwith Township, Montague Township, and Mississippi Mills.
Para 4 – Updates to the requirements to be a board of director and updated terms of reference for each board position.
Para 4 – Addition of a Grooming Director and Trails Director and identification who on our Board will be the Club contacts with the District for Board Meetings, Finance, Grooming, and Trails.
Para 10 – Adjustment to the timeline for budget submission and how expenses will be approved and processed.
Stay tuned for posts like this one, and our website www.thebeast.caand our FaceBook page. Contact us at info@thebeast.ca for any questions, or if you would like to see a copy of the by-laws.